"Celestial Bodies" is part of my "Divine Inspiration" Series, and features a portrayal of the Buddha depicted through ceremonial initiation and prayer and a connection to All that IS. Buddhahood is embodied in our physical world, the energy of life, of god-hood represented by galactic iagery including the Sombrero galaxy, the Horse-head Nebula, and stars galore.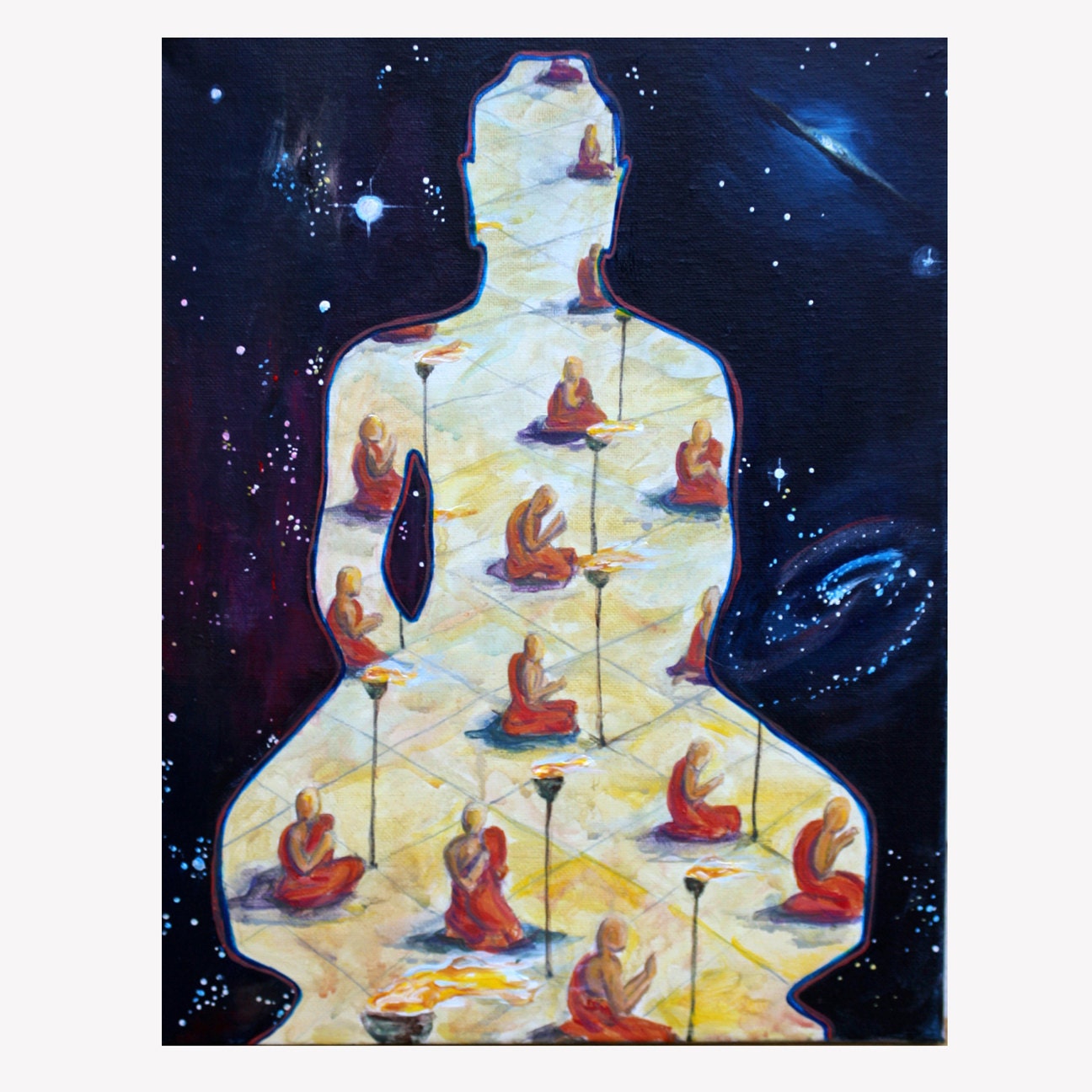 Painting measures 11 x 14″ and is Acrylic on Canvas.
Item is signed and dated on the back by the artist, and ships from non-smoking environment within several days of receipt of payment via US Mail with delivery confirmation.
Comments by viewers:
" It is galactic beauty"
"This is really beautiful! Just looking at it is having a calming effect on me."
Available for purchase through my etsy store.