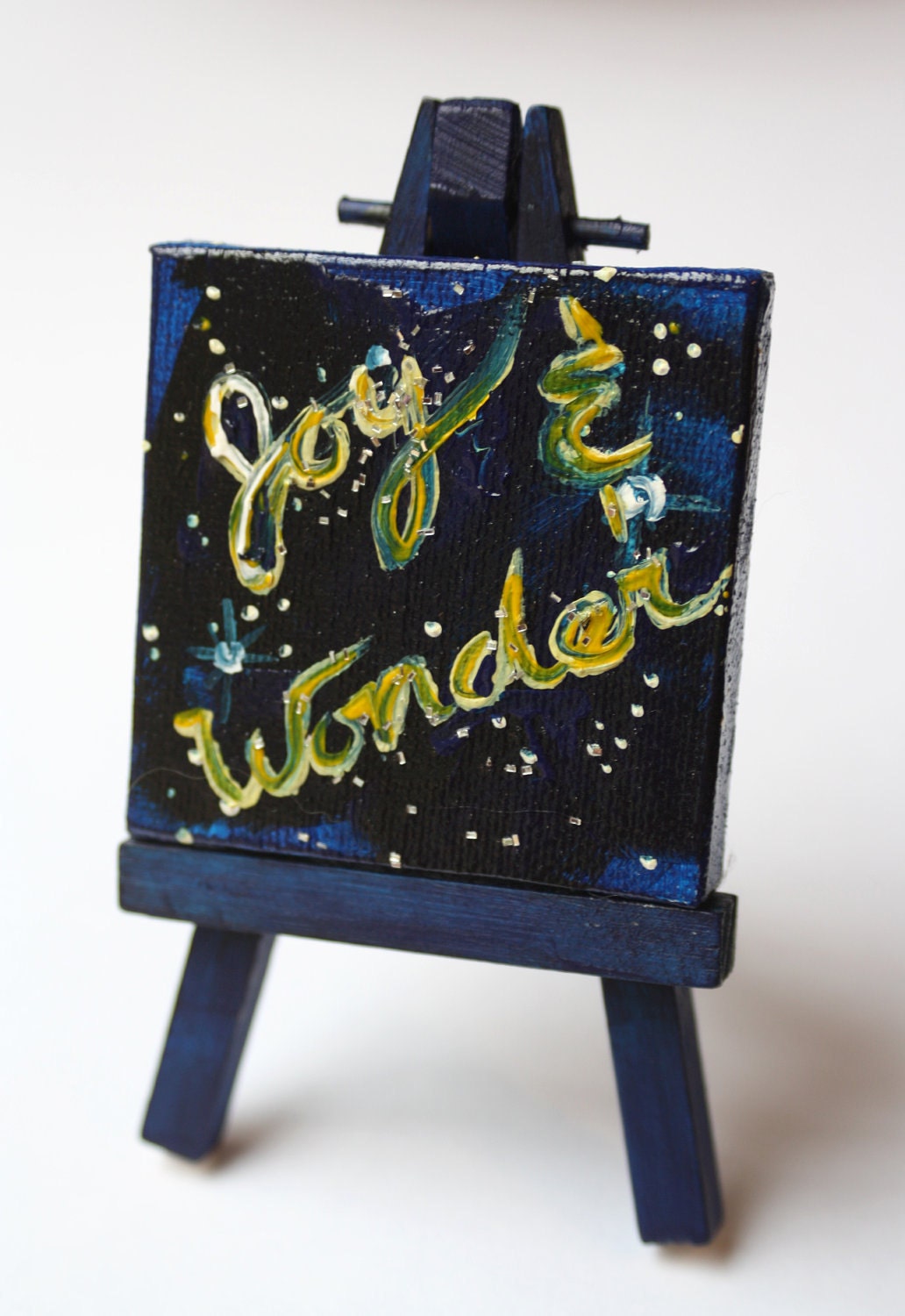 "Joy & Wonder"
Original Inspirational Starry Night Painting on Mini Canvas with Matching Easel
This sweet piece of art is the perfect gift for a loved one who needs cheering up, or to adorn your desk at work. The simple inspirational message of "Joy and Wonder" is set against a starry night sky, reminding us to rejoice in the simple things, in the life and wonder that surrounds us every day, every where. Live life to the fullest, and be in joy!
3 x 3 inches, Acrylic and mixed media on stretched canvas.
Painting is ready to mount with painted sides. Simply place it on its matching hand-painted easel and enjoy!
Signed and dated on the back, painting ships via US Mail within a few days of payment.
Available at http://www.etsy.com/listing/93135862/joy-wonder-original-inspirational-starry